Flower Jade and Amethyst Mala Beads with Rose Quartz and Opalite Charms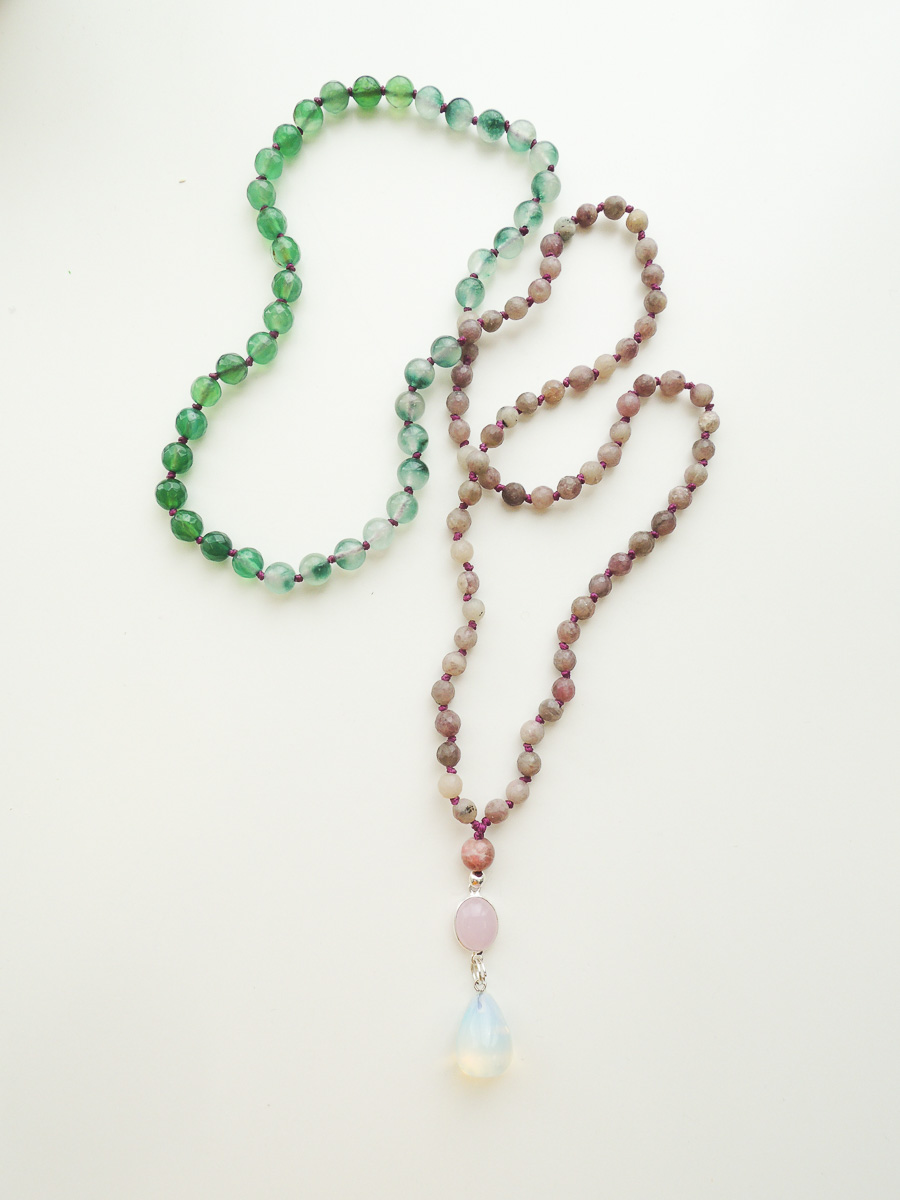 Flower Jade and Amethyst Mala Beads with Rose Quartz and Opalite Charms
Length (from end to end) is approx. 90cm. Bead 8 and 6mm.
Amethyst is believed to provide one with stability, strength, inspiration, and a true sense of peace, along with increased spiritual power. In addition, the stone is believed to enhance the immune system, as well as purify blood. It's also beneficial for the stomach and liver.
Jade is considered the health, wealth and longevity stone. Used also for courage, wisdom, justice, mercy, emotional balance, stamina, love, fidelity, humility, generosity, peace, harmony. Jade is known as androgynous, therefore it is considered having a gentle, steady pulse of healing energy. Jade is a humbling stone.