Lemon Jade and Dalmatian Jasper Mala | 108 Beads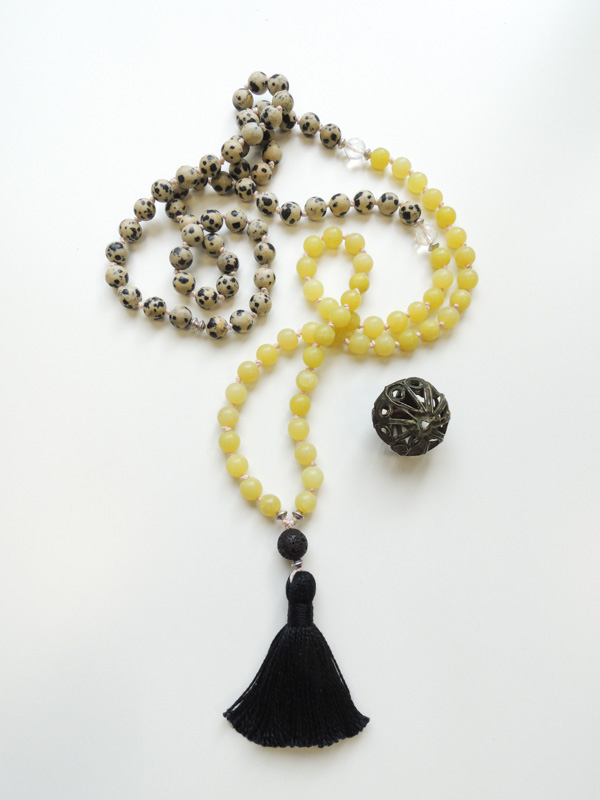 Lemon Jade and Dalmatian Jasper Mala | 108 Beads
Length (from end to end) is approx. 96cm. Bead 8mm.
Jade is considered the health, wealth and longevity stone. Used also for courage, wisdom, justice, mercy, emotional balance, stamina, love, fidelity, humility, generosity, peace, harmony. Jade is known as androgynous, therefore it is considered having a gentle, steady pulse of healing energy. Jade is a humbling stone.
Jasper is closely associated with strength and vitality. Once attuned to this stone, Jasper is known for attracting harmonious vibrations into one's existence, which correspond to one's direct needs, but not necessarily desires. This includes the attraction of certain circumstances and people that are conducive to one's own personal growth.