Black Agate and Lava Stone Mala Beads | 108 Beads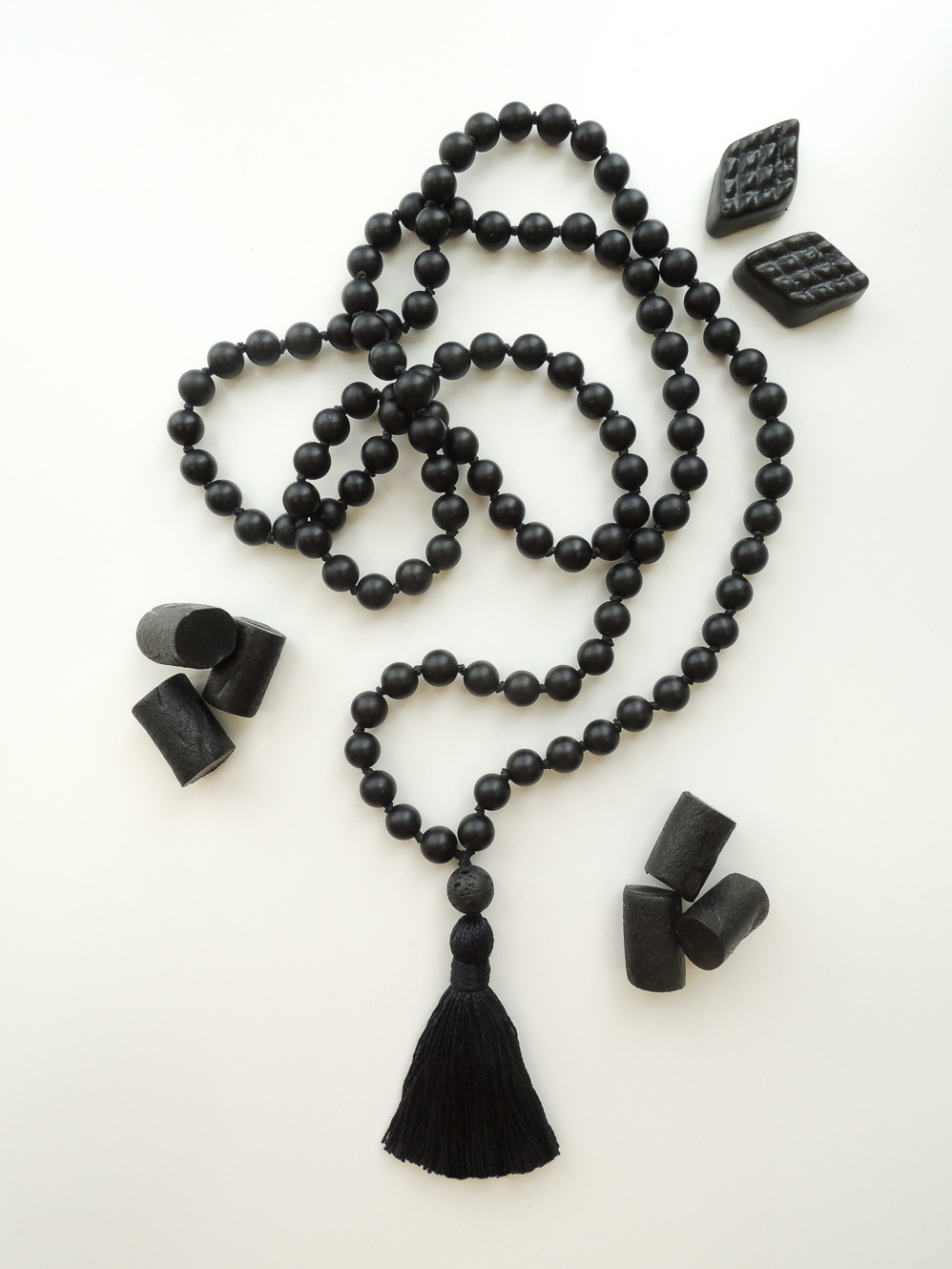 Black Agate and Lava Stone Mala Beads | 108 Beads
Length (from end to end) is approx. 96cm. Bead 8mm.
Agate is known to rebalance and harmonize the body, mind and spirit. It is also known to cleanse and stabilize the aura, banishing negativity. Agate is believed to stimulate and strengthen our analytical capabilities, encouraging us to think clearly and concentrate upon the task at hand. It's also believed that the stone allows us to gain inspiration from spiritual worlds.
Lava rock is an incredibly powerful stone. The energy of fire is direct, powerful, impassioned, and headstrong. It can be very useful for those who are indecisive or who generally feel weak. It can also be beneficial for fire signs who feel they are "too fiery", by bringing a natural balance with the blending of earth's grounded energies.
sold out