Amethyst, Tiger Eye, Labradorite and Natural Jasper Mala | 108 Beads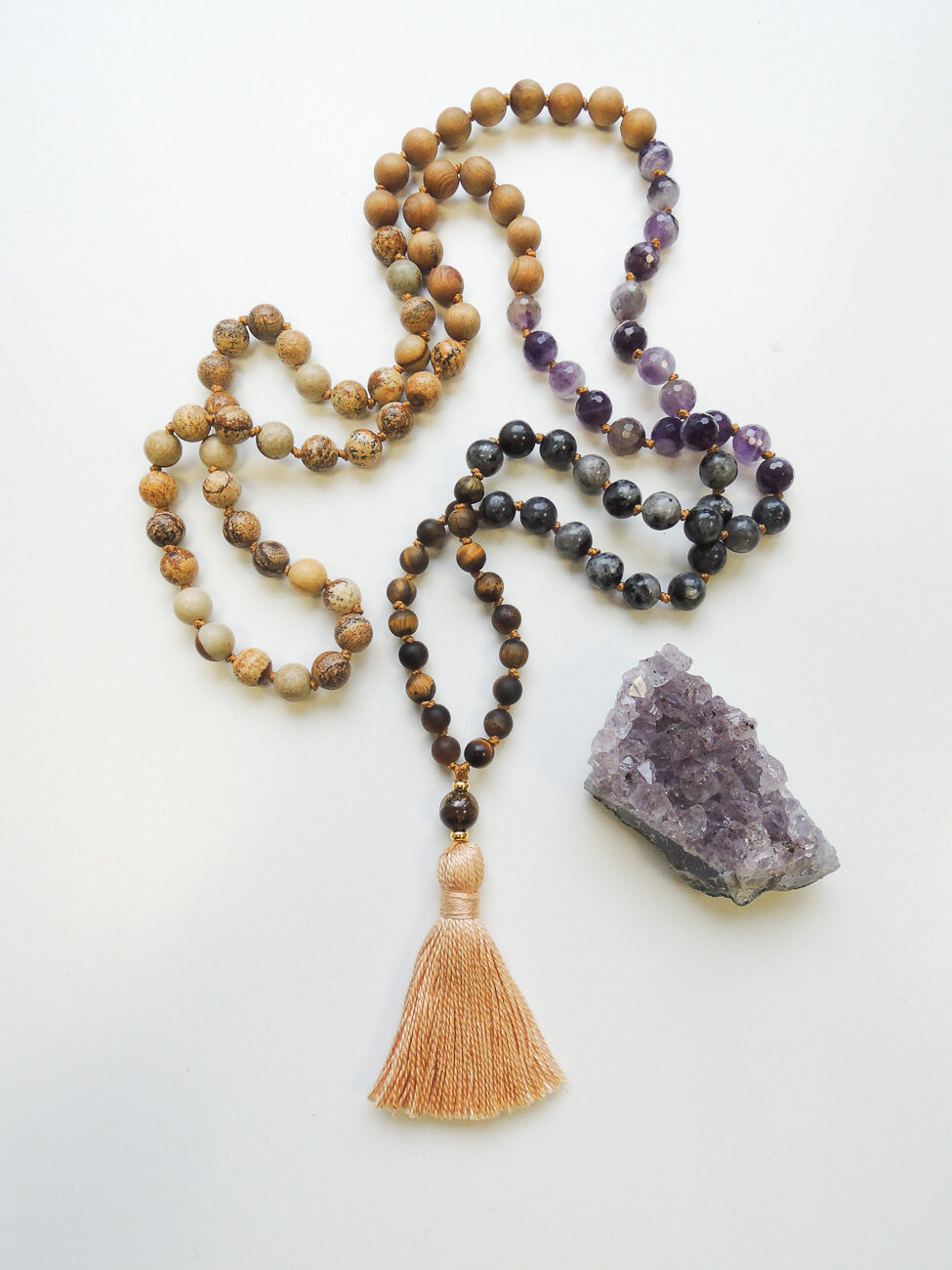 Amethyst, Tiger Eye, Labradorite and Natural Jasper Mala | 108 Beads
Length (from end to end) is approx. 96cm. Bead 8mm
Amethyst is believed to provide one with stability, strength, inspiration, and a true sense of peace, along with increased spiritual power. In addition, the stone is believed to enhance the immune system, as well as purify blood. It's also beneficial for the stomach and liver.
Jasper is closely associated with strength and vitality. Once attuned to this stone, Jasper is known for attracting harmonious vibrations into one's existence, which correspond to one's direct needs, but not necessarily desires. This includes the attraction of certain circumstances and people that are conducive to one's own personal growth.
Tiger's Eye is a stone of protection that is also very stabilizing and grounding. It enhances integrity, willpower, self-confidence, practicality and correct use of power. It is a stone that enhances good luck, and brings prosperity, often in the form of money. Tiger's eye is also a very protective stone which is especially protective during travel.
sold out