Amazonite, Natural Jasper and Sandalwood Mala | 108 Beads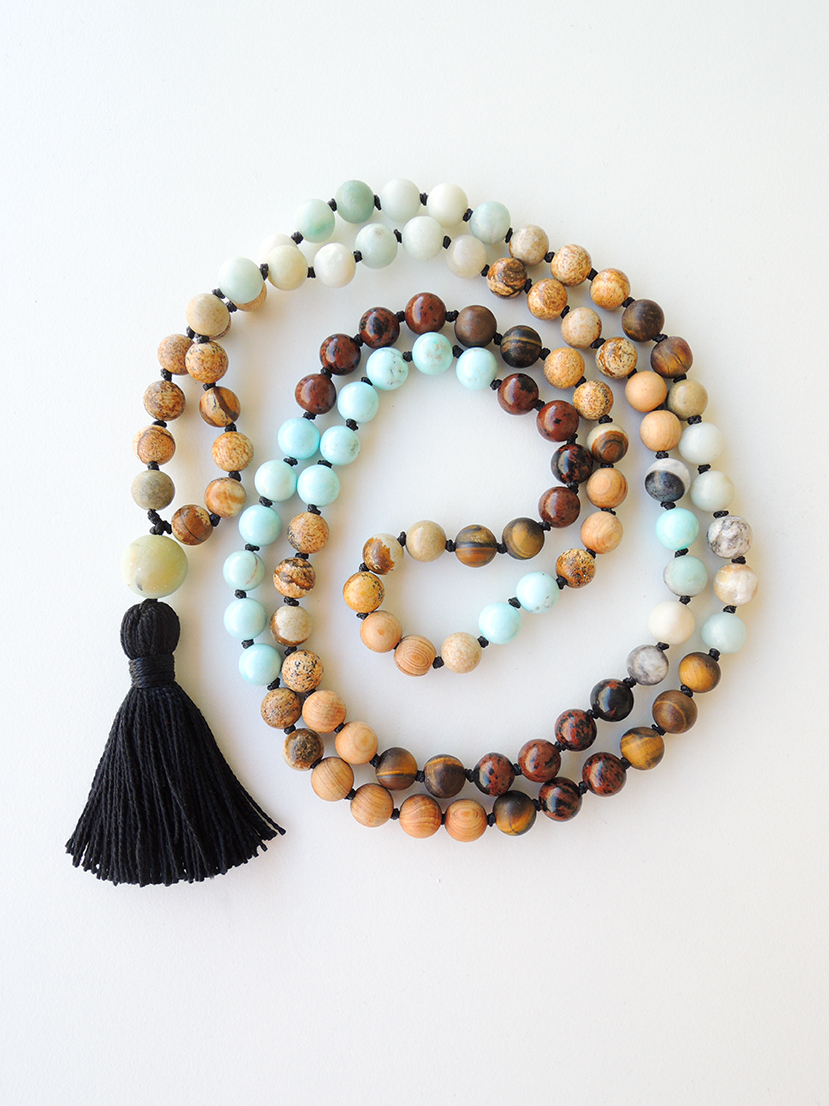 Amazonite, Natural Jasper and Sandalwood Mala | 108 Beads
Length (from end to end) is approx. 96cm. Bead 8mm
Amazonite is a stone of prosperity, hope, gentleness, friendliness, calms, and soothes. Used for self-expression, artistic creativity and healing. Reduces self-damaging behavior, increases self-respect, grace, self-assuredness with communication. Also can be used to disperse negative energy. Is a stone of Harmony, peace, and empowers us in manifesting our dreams and desires.
Jasper is closely associated with strength and vitality. Once attuned to this stone, Jasper is known for attracting harmonious vibrations into one's existence, which correspond to one's direct needs, but not necessarily desires. This includes the attraction of certain circumstances and people that are conducive to one's own personal growth.
Sandalwood stimulates the base Chakra - believed to enhance trust and self-identity. It promotes energy and enthusiasm, increasing a person's self-esteem and zest for life. It is also believed that burning sandalwood near your door welcomes your guests and subconsciously attunes them to your home's positivity - encouraging them to leave their doubts and anger outside.
sold out